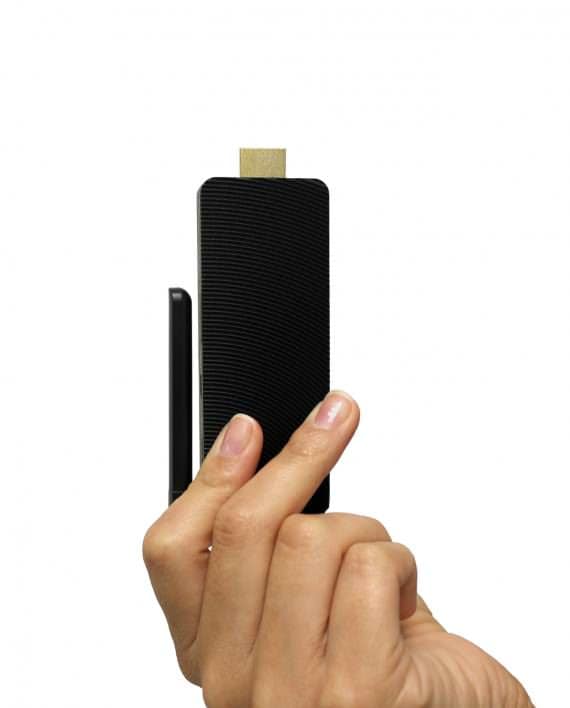 Quantum Access Fanless Mini PC Stick
The Quantum Access is the start of a new era of compact technology. Bringing the Windows® operating system to your fingertips, this Intel stick allows you to truly access Windows® 10 anywhere you go. With its built in HDMI input, you can plug the device into any HDMI enabled display and instantly use your PC. With a dominant Intel Quad Core Z3735F processor and 2GB of DDR3L RAM, the Quantum Access provides you with a swift experience when utilizing multiple applications, streaming 1080P videos over Wi-Fi, and playing your favorite video games. Its small form factor allows you to carry this device in your suitcase, backpack, or even your pocket! With the Quantum Access you can access everything everywhere!
Azulle brings the best technologies for families to enjoy life a little more.
The Quantum Access is a PC Stick that will turn your living room into the most fun room in the house. Use it as a home theater computer, laugh over YouTube videos, say hi to grandma over Skype, or finish up some work. Spend more time with your family and have fun together.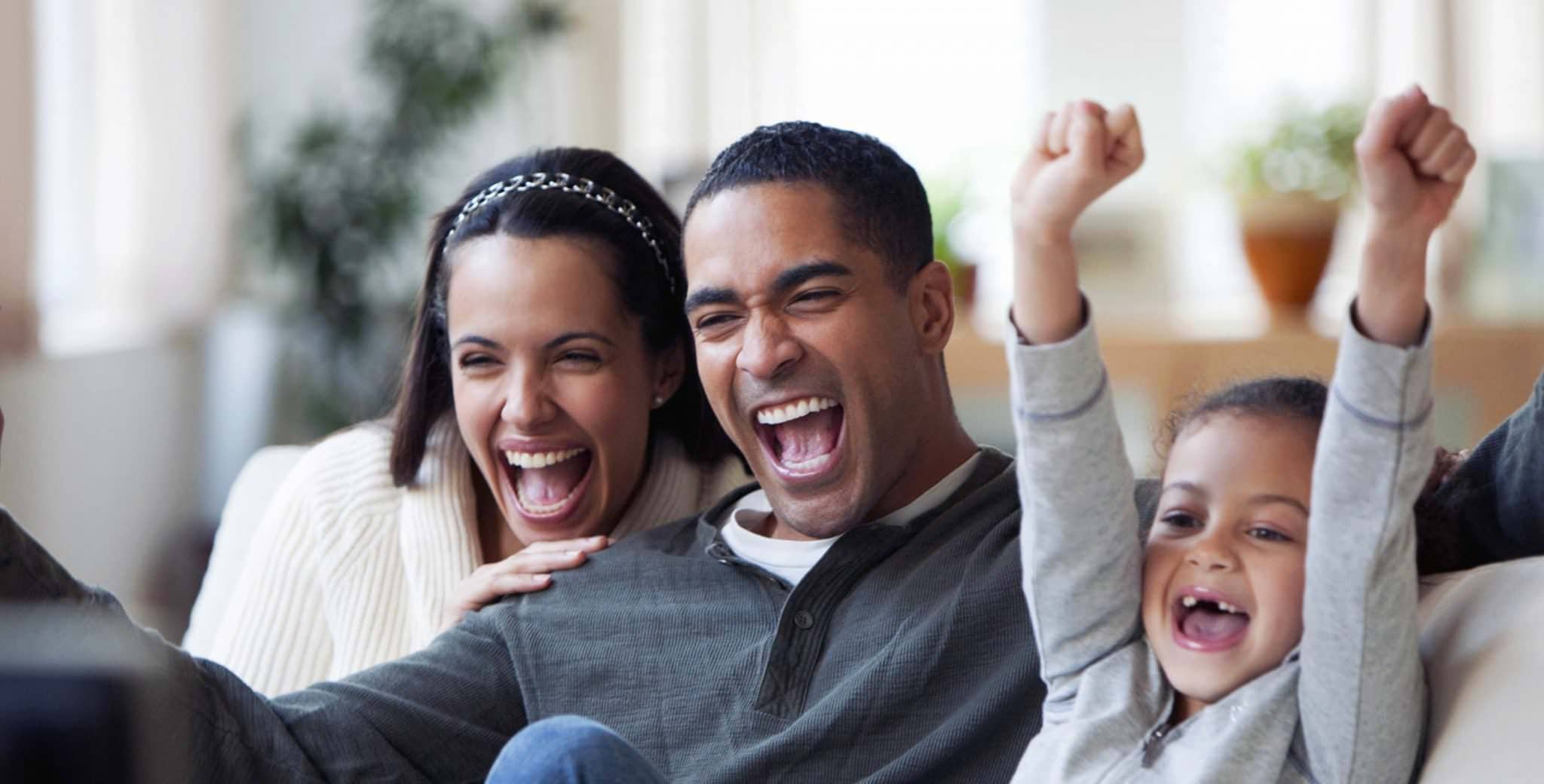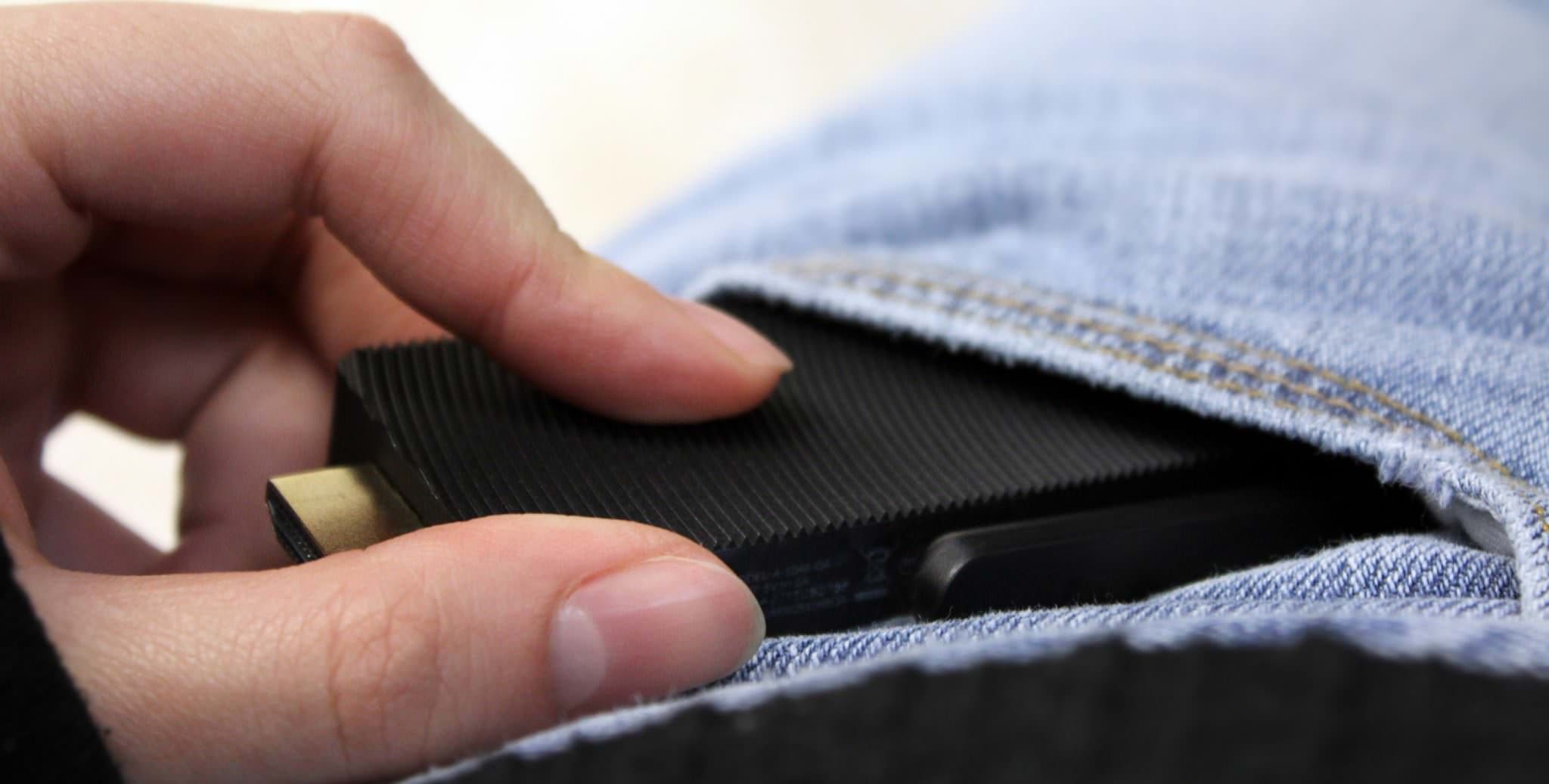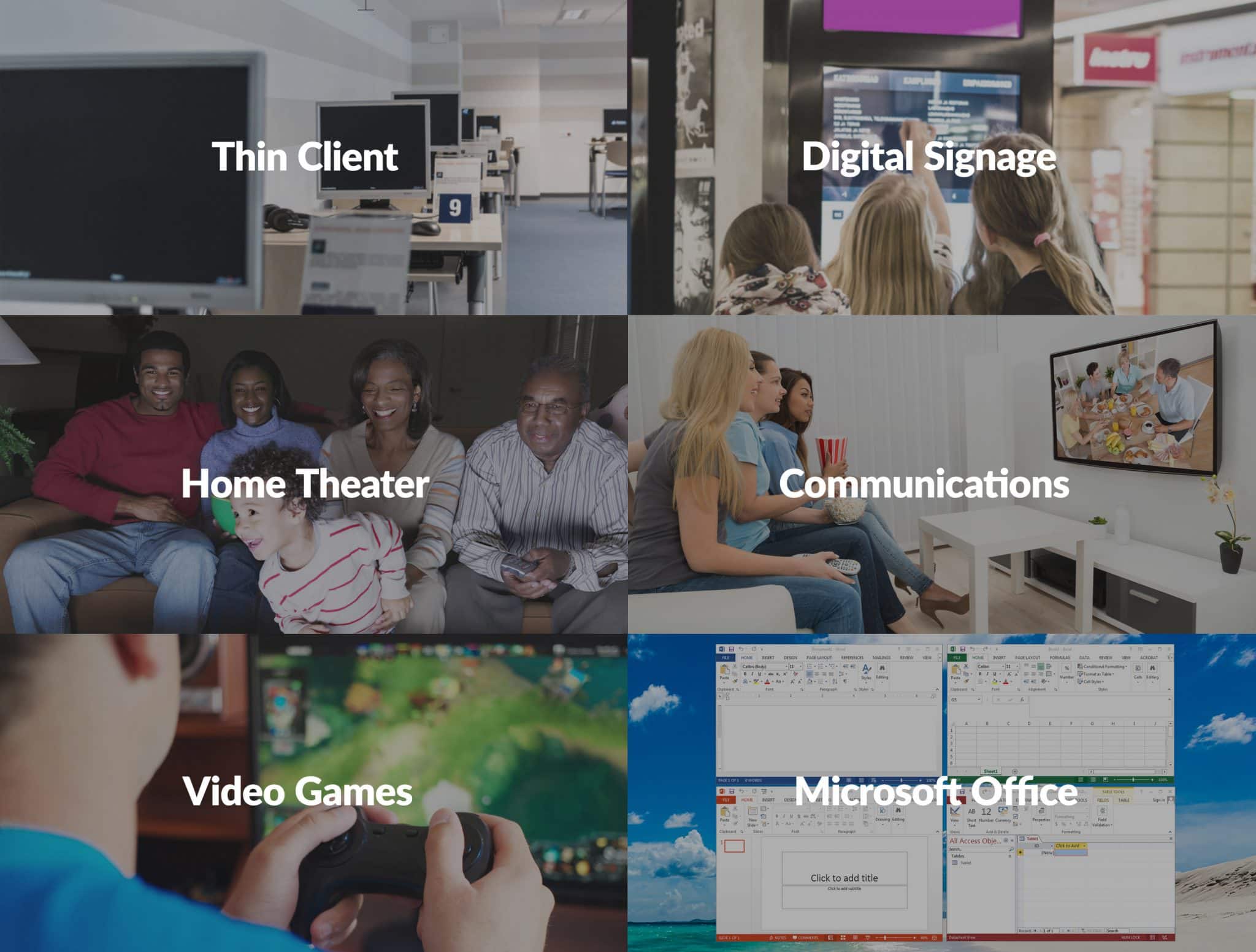 | | |
| --- | --- |
| Weight | .58125 lbs |
| Dimensions | 5.5 x 1.5 x 6 in |
Specifications
Access Windows® 10 everywhere you go. The Quantum Access is equipped with the latest full version of Windows® 10 Operating System.
The Quantum Access is driven by the all-new Intel® Atom (Quad-core) 1.33 GHz Z3735F processor. To ensure optimal performance, the Quantum Access offers 2GB of DDR3L RAM and a snappy 32GB of onboard memory. This powerful combination of hardware is perfect for heavy word processing, high definition video streaming, and gaming.
This mini Intel stick is perfect for streaming media as it is fueled by a top-of-the-line Intel® HD Graphics (Gen 7). With a built in HDMI input, you can simply plug the Quantum Access into any HDMI port and instantly access your PC.
Truly take the Quantum Access wherever you desire as it is our smallest Windows® device yet! Measuring at 4.33 x 1.53 x 0.47 inches, the Quantum Access is the perfect size for any office, entertainment center, or bedroom.
2GB RAM DDR3L
32GB eMMC storage
Full USB 2.0 port and micro USB port
USB mouse wired & wireless support
USB keyboard wired & wireless support
Bluetooth 4.0 Technology
802.11 b/g/n Integrated Wireless Network
HDMI Input
Micro USB DC Charging port 5V/2A