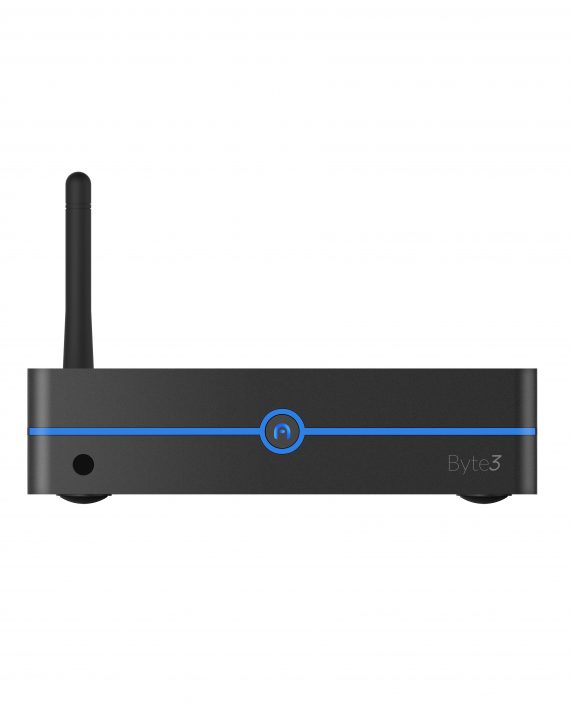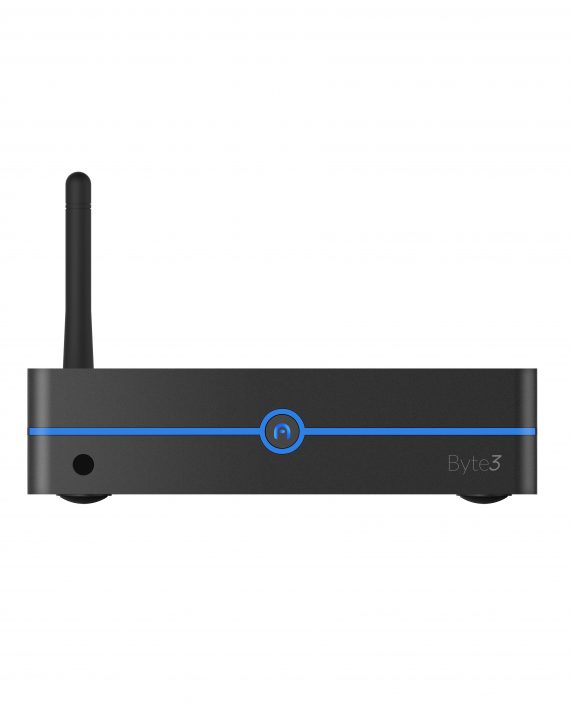 Bundle Your Byte3
$209.99 – $414.99
The Byte3 sports a 64-bit quad-core Intel Apollo Lake processor for high-speed, efficient computing. The Byte3 can run with any HDMI compatible TV, project, monitor and display screen for a multipurpose functionality. Elevate your business by using the Byte3 in conference rooms to display visual presentations created on  Microsoft 365, or download Skype to easily access and hold video meetings.
The Byte3 mini desktop PC is capable of doing all that the standard computer tower can, making it the perfect alternative to power office monitors. Take advantage of the VGA port to create a dual monitor display set up for increased productivity.
The Byte3 will surely maximize your work workspace and reduce environmental noise with its compact and fanless design. With 4K at 60FPS, the Byte3 mini PC is additionally ideal to turn your living room into the perfect entertainment center. Connect to your TV to instantly transform it into the ultimate personal computer display and enjoy the power of Windows 10 Pro.
Work from home or relax while watching movies and videos from favorite streaming applications in HD-quality with zero disturbance. With its sleekness and functionality, the Byte3 will single-handedly redefine your expectations of a PC.
Storage supported:
2.5 SSD SATA up to 512 GB
m.2 2280 SATA up to 320 GB
Bundle the Byte3 with the Logitech K400 Plus Keyboard to create a fully functional desk setup or get the Lynk remote effortlessly navigate all your favorite devices, software, and networks.
Remote dimensions (LxWxH):6.5in x 0.8in x 2.0 in , Weight: 3.2 oz , Key Life: up to 100,000 keystrokes , Wireless range: 25 feet , Includes 2 AAA batteries

Webcam Full HD 1080p with H264, Photo Quality 15MP, 20 Step Auto Focus, Built-in Dual Stereo Mic