Sale!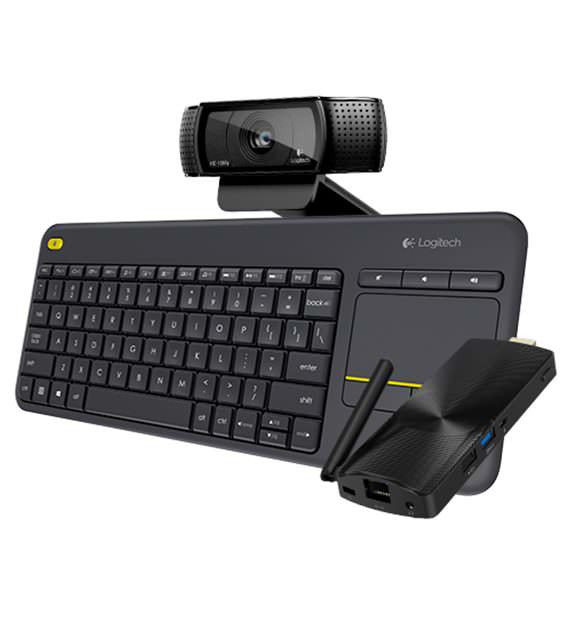 Access Plus Mini PC Stick, Logitech® Keyboard & HD Webcam Bundle
The Azulle and Logitech bundle takes your computing and home theater experience into new heights.  The Access Plus teams up with the Logitech® K400 Plus wireless keyboard and Logitech HD Pro Webcam C920 providing you access to surf the web, stream video content or chat with your friends and family using Skype. Use it with your TV or monitor, this bundle comes together at an amazing value!
32GB EMCC, Intel® Atom Z8300 (Quad-Core) Processor with Intel® HD Graphics 2 GB of RAM, Integrated Wi-Fi (802.11b/g/n), Bluetooth 4.0 Technology, One-year limited hardware warranty
Keyboard dimensions (LxWxH): 354.3mm x 139.9mm x 23.5mm, Weight (with batteries): 390 grams (or 0.859 lbs, Key Life: up to 5 million keystrokes, Wireless range: 33 feet, Includes 2 AA batteries.
Webcam Full HD 1080p with H264, Photo Quality 15MP, 20 Step Auto Focus, Built-in Dual Stereo Mic.
This bundle contains
The compact design and connection capabilities make streaming, browsing, entertaining, and computing a breeze.
The Access Plus is a portable, home and office, mini PC stick that you can use as a computer and entertainment device which can be taken anywhere.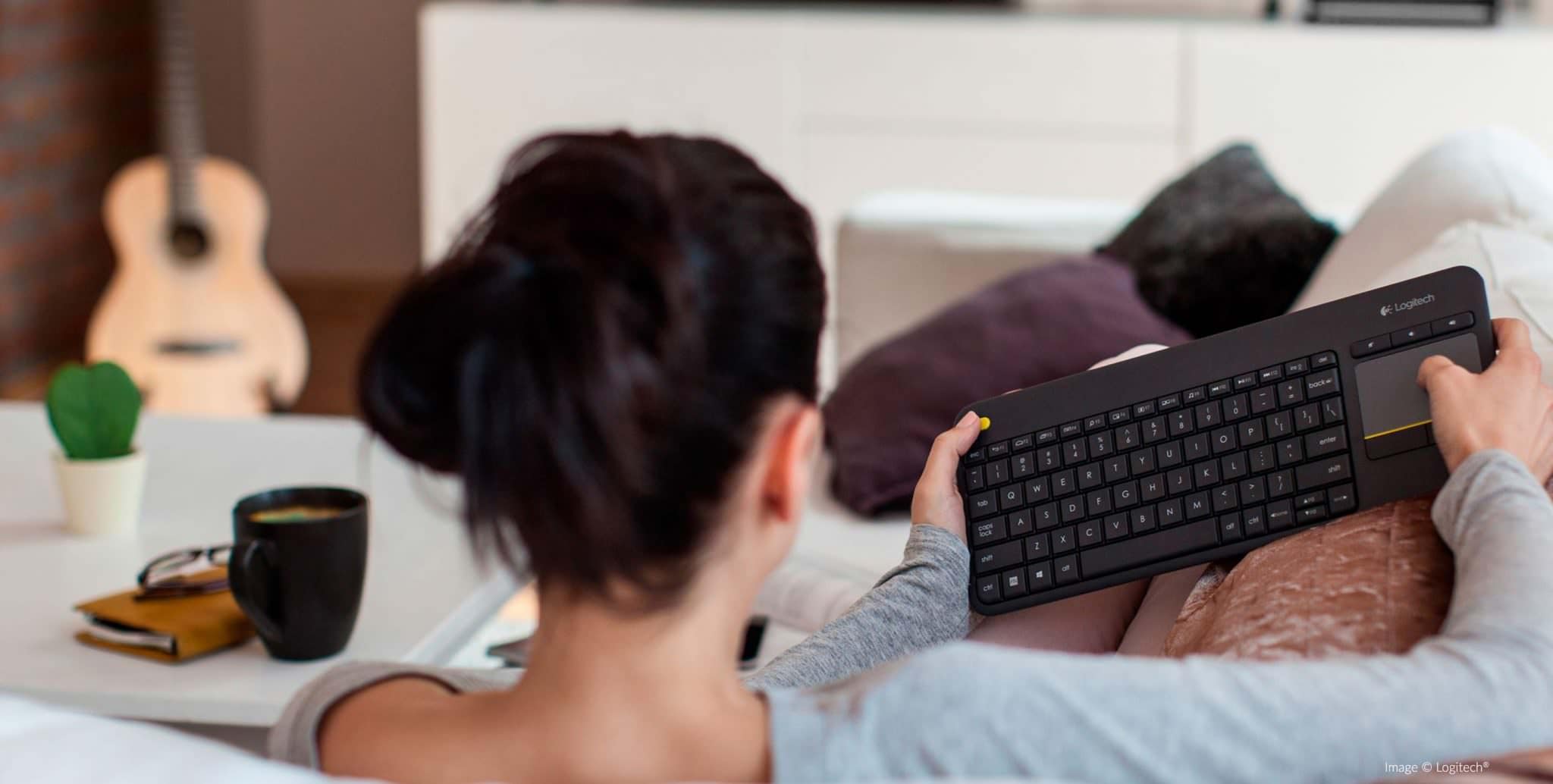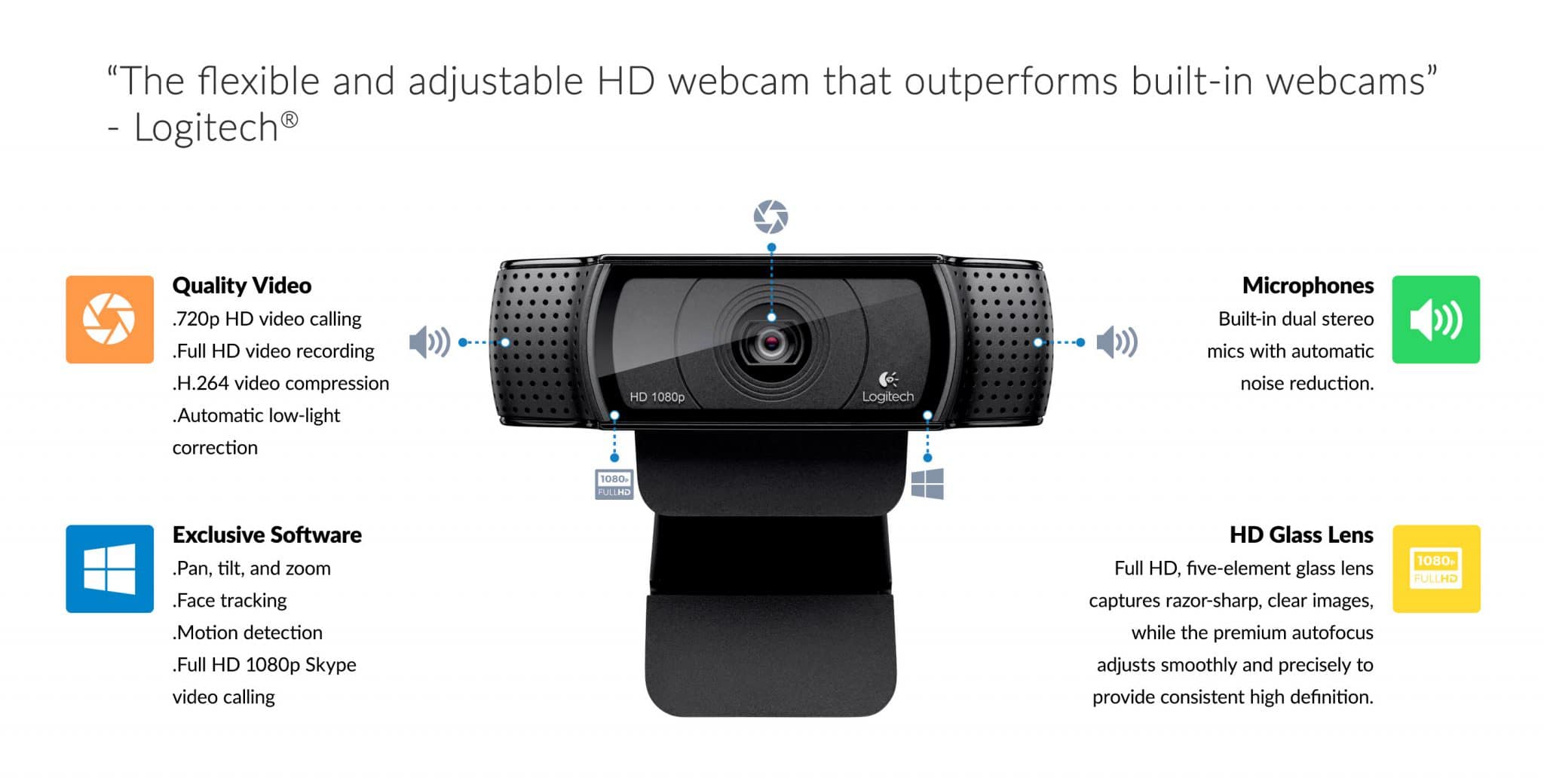 Access Plus - Fanless Mini PC Stick
| | |
| --- | --- |
| Operating System | Windows® 10, *NIX OS-Like |
Specifications
-Operating System: The Access Plus mini PC stick comes preloaded with Windows 10 Home x64 operating system. With a quad core processor, 2GB of DDR3L RAM (4GB optional), 32 GB of onboard storage, and a micro SDXC card slot providing up to 128GB of storage, makes it a smooth experience toggling between various programs.
-Portability: Don't let the size fool you, the Access Plus may be compact, but it can do anything a full size computer, laptop, or tablet can do in a fraction of the size. Designed for productivity and entertainment the mini PC stick can be hooked up to any TV, monitor, or projector making it easy to move from room to room and great for traveling, dorm rooms, classrooms, conference rooms, home use, offices, and anywhere else with WIFI and a screen connection. In other words, sit back, relax, and let the Access Plus do all the work from the comfort of your couch, bed, office chair, or hotel room.
-Internet Access: Azulle made sure with the Access Plus that getting online and staying online would be hassle-free. Not only does this compact PC stick come with dual band WI-FI and Bluetooth 4.0, but it also includes an Ethernet port. Users can connect the Access Plus directly with the LAN connection or use the high speed wireless connection.
-Compatibility: With the Access Plus mini PC stick users can connect compatible USB devices such as keyboard, mouse, printer, camera, or external hard disk as well as form a direct internet connection with its Ethernet port. Once you hook up the device using the HDMI connection users can stream high definition quality video anywhere.
2GB RAM DDR3:L – 4GB RAM DDR3L
32GB storage
USB 3.0 (1), USB 2.0 (1)
VGA Port
Microphone Support
USB mouse wired & wireless support
USB keyboard wired & wireless support
Dual Band Wi-Fi (2.4G / 5G Dual Band), Bluetooth 4.0
Intel® CherryTrail™ T3 Z8300 Quad-Core, 1.44 GHz (up to 1.84 GHz)